Fuel-polishing systems for motorboats
Optimal performance and reduced maintenance costs thanks to our fuel-polishing system.
Easy to install—for both diesel-and petrol-powered boats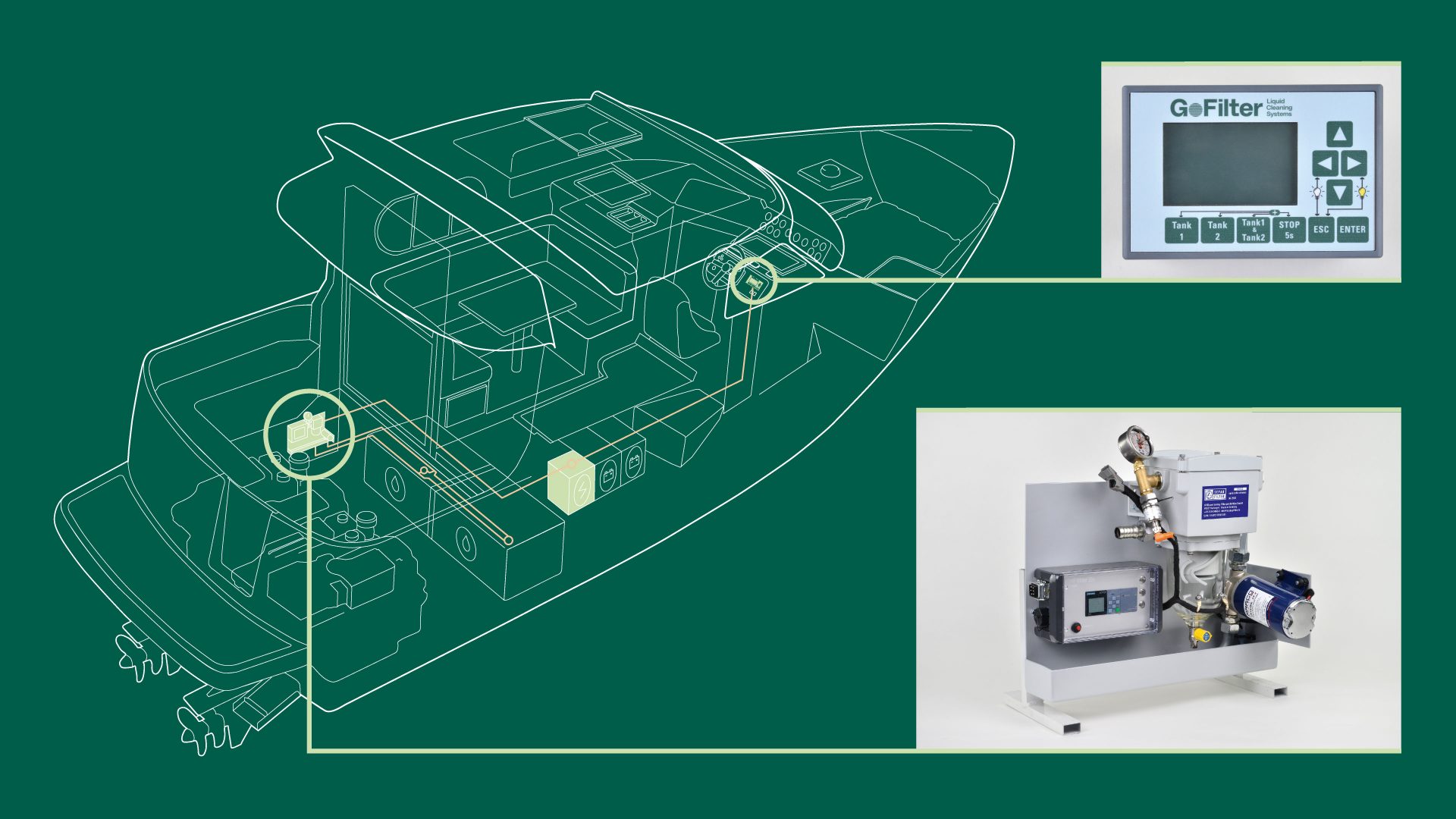 GoFilter: A systematic approach to fuel-polishing.
It's not only in times of non-use that condensation, bacteria, and other unwanted particles can threaten the quality of your boat's fuel and your engine's performance: in some unfortunate situations, hundreds of litres of diesel or petrol can quickly become contaminated or even result in your engine not functioning altogether. This can lead to significant damage to your engine, fuel tank, and fuel system—and mean that you have to deal with expensive cleaning and maintenance costs.
GoFilter's fuel-polishing system means you won't ever have to deal with such situations. Thanks to regular and automatic filtration of your boat's fuel, you can rely on your fuel having optimal purity and therefore enjoy a carefree experience of freedom on the water.
Here's how our fuel-polishing system for motorboats works
GoFilter's fuel-polishing system uses high-grade special SEPAR filters which remove 99% of impurities from your fuel, such as water, bacteria, and other contaminants. The system also gets rid of any air bubbles that might exist in your fuel.
Through our saveable activation control (SAC) programme, GoFilter's fuel polishing system can either be manually operated or be set to activate automatically based on a schedule that you decide on. In this way, the system becomes a key component of your fuel management programme and an important part of a suitably preventative maintenance system.
Available variants:
GOF 800 – Diesel, Tank volume: 0 – 800 litres
GOF 800 H – Diesel, Tank volume: 0 – 800 litres
GOF 1800 – Diesel, Tank volume: 800 – 1.800 litres
GOF 1800 H – Diesel, Tank volume: 800 – 1.800 litres
GOF 3000 – Diesel, Tank volume: 1.800 – 3.000 litres
GOF 8000 – Diesel, Tank volume: 3.000 – 8.000 litres
GOF 300 B – Petrol, Tank volume: 0 – 300 litres
GOF 600 B – Petrol, Tank volume: 300 – 600 litres
GOF 1000 B – Petrol, Tank volume: 600 – 1.000 litres
Tank volume up to 2.000 litres possible
Various base plate sizes
Various electrical engine systems
Hand-selected quality
We use components selected from renowned manufacturers, such as SEPAR and Siemens, which we then inspect and install by hand.
Robust design
The GoFilter fuel-polishing system has been especially developed for use on boats and constructed with long-term use in mind.
Reliable filtration
At 10 micrometres, our filter has a finer membrane than other comparable filters. We can also manufacture a two-micrometre membrane filter on request.
Personalized configuration
Working together with you, we will create a customized fuel-polishing system, based on your fuel type, engine system, tank volume, and the space available on your boat.
Easy to operate
Manual or automatic fuel-polishing that can be operated intuitively—including an audio-visual warning signal for when a filter needs to be changed.
GoFilter – an upgrade to your fuel-polishing system
Through an individual configuration based on the customer's needs, the GoFilter fuel polishing system can be retrofitted to a wide range of motorboats of all sizes. The system is connected to the boat's fuel lines and does not require any alternations to be made to the fuel tank or engine. As a result, it can easily be mounted onto your boat at your local dock.
A fuel-polishing system as a foundational part of your boat's set-up
It is of course possible for you to integrate our fuel-polishing system directly into your boat's construction—altered to suit the dimensions and specifications of your build. Simply get in touch with us to find out how!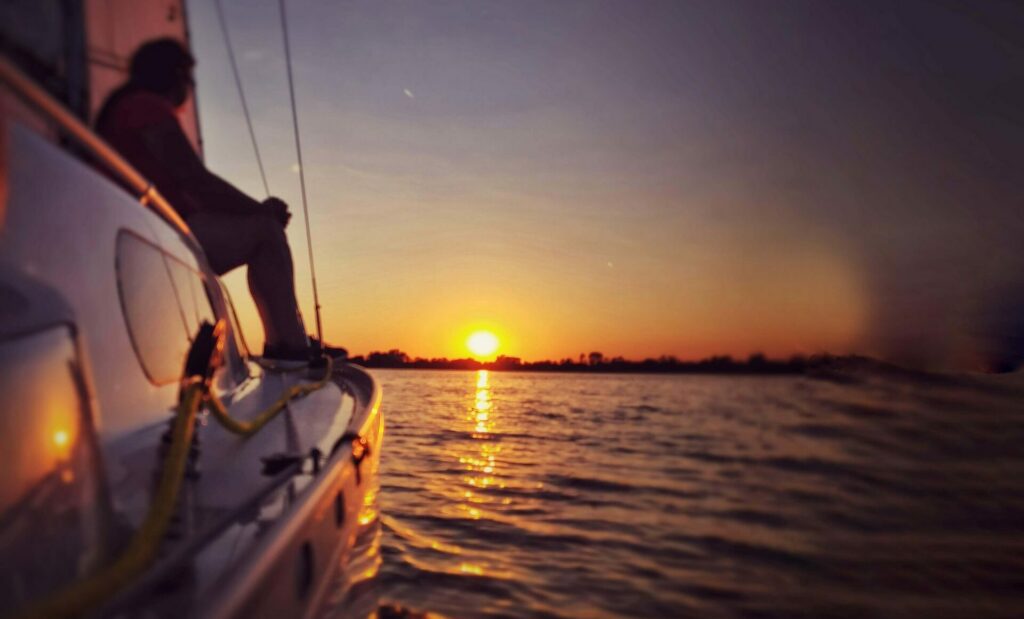 Contact us now for a non-binding quote!
Interested in one of GoFilter's fuel-polishing systems? Then simply provide us with some basic information about your boat and we'll be in touch with a non-binding quote that is tailored to meet your needs.
GoFilter: Simply the cleaner alternative.
GoFilter GmbH, based in Werder (Havel), creates fuel-polishing systems by hand. We place great importance on components that are optimized to suit to each customer's need, alongside precisely configured (and tailored) specifications and a robust manufacturing method that guarantees a long lifespan for our products.
Whether boating is a passionate hobby or boats are simply a part of your job: our products ensure that you are happier on your boat for longer.